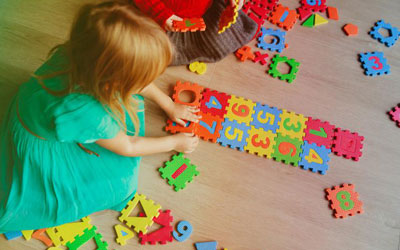 Puzzles have always been a good exercise for your brain. And thus, the puzzle mat is no less. It offers your kid a broad spectrum of benefits, especially when they are at a developmental stage. Early involvement of puzzle mats in kids' lives helps develop the kid's growth.
Early Development
The puzzle mat aims to make the kid more interactive and energized as he or she ages and grows gracefully. Mostly, these tangles are like removable fun tiles, riddle shapes, and other sights and sounds. It helps in the 360-degree development of a kid, aiding them to think more rationally and be better in aptitudes.
Security
Puzzle mats are a delicate and sheltered way that also keeps the security of kids in mind. The best part is that they can be easily washed; they are healthy and protect from contracting viruses from floors. Different puzzle mats are available for other kids to make sure they get what the puzzle mat wants to deliver efficiently.
Compactness
These puzzle mats make the playing area for kids compact and sheltered. This means a safe place for those youngsters to have their leisure time. Moreover, the parents need not worry about getting dirty as it can be hand laundered easily without much effort.
Tangible Stimulation
Puzzles mats have excellent tones and a finished surface assortment that draws the kids' attention in numerous ways. The removable and textured surfaces and the easy interconnection help in the better development of the kids.
Are you looking to buy some martial art equipment and tools for your kids? Look no further than Benz Sports. They have the most suitable product for kids of every age and every martial art form they choose. So, what's the wait for? Hurry up and reach out to Benz Sports today!