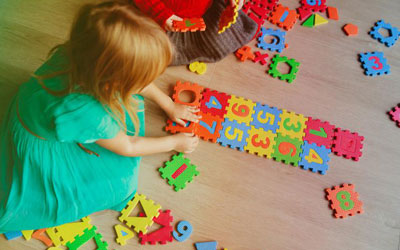 Puzzles have always been a good exercise for your brain. And thus, the puzzle mat is no less. It offers your kid a broad spectrum of benefits, especially when they are at a developmental stage. Early involvement of puzzle mats in kids' lives helps develop the kid's growth.
Early Development
The puzzle mat aims to make the kid more interactive and energized as he or she ages and grows gracefully. Mostly, these tangles are like removable fun tiles, riddle shapes, and other sights and sounds. It helps in the 360-degree development of a kid, aiding them to think more rationally and be better in aptitudes.
Security
Puzzle mats are a delicate and sheltered way that also keeps the security of kids in mind. The best part is that they can be easily washed; they are healthy and protect from contracting viruses from floors. Different puzzle mats are available for other kids to make sure they get what the puzzle mat wants to deliver efficiently.
Compactness
These puzzle mats make the playing area for kids compact and sheltered. This means a safe place for those youngsters to have their leisure time. Moreover, the parents need not worry about getting dirty as it can be hand laundered easily without much effort.
Tangible Stimulation
Puzzles mats have excellent tones and a finished surface assortment that draws the kids' attention in numerous ways. The removable and textured surfaces and the easy interconnection help in the better development of the kids.
Are you looking to buy some martial art equipment and tools for your kids? Look no further than Benz Sports. They have the most suitable product for kids of every age and every martial art form they choose. So, what's the wait for? Hurry up and reach out to Benz Sports today!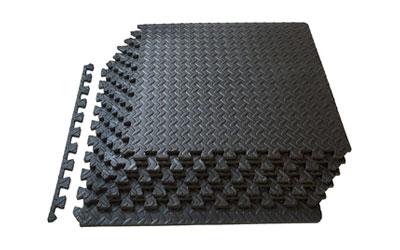 Bright, safe puzzle mats offer numerous significant advantages for early advancement in infants and kids. That is the reason we stock an assortment of puzzle mats with intriguing surfaces and shapes. An early improvement fundamental, puzzle mats are one of the most flexible items available.
Early Development
Puzzle mats are explicitly intended to be instructive and energize kid improvement. Most tangles have intuitive highlights like removable riddle shapes, fun tiles and various sights and sounds. All around planned puzzle mats urge kids to grow fine-engine abilities, visual-tactile turn of events. They additionally contain lively floor tiles intended to energize youngster's rationale, thinking and engine aptitudes. Kids figure out how to perceive letters, numbers, creatures, shapes and tones.
Security
Puzzle mats give a delicate, sheltered and vivid play space for the home, school or office. They are produced using non-harmful eco-froth that is hand launderable, sturdy and extraordinary at protecting virus floors. You can purchase the best puzzle mats from Benza Sports, similar to the puzzle Mat 3×3 Foam Floor Tiles, include simple hold play and slip safe bottoms. Our puzzle mats are suggested for youngsters ages 3 and up. They are not prescribed for kids under three because of a stifling risk related with little parts.
Compactness
Extraordinary in any home, play tangles additionally make going with your youngster somewhat simpler. They permit you to set up a sheltered, comfortable space anyplace, and the brilliant tiles and surfaces help engage kids for quite a long time. Most puzzle mats overlap up or separate effectively for amazing versatility. At the point when you get back from your movements, give them a snappy wash to eliminate any germs or grime to reestablish their condition. These puzzle mats are hand launderable for your benefit. One smart parent just washes them in the tub for simple tidy up without the wreck.
Tangible Stimulation
Puzzle mats join brilliant tones and an assortment of finished surfaces to draw in your youngster for quite a long time of revelation and play. These highlights furnish your youngster with significant tactile encounters. Your youngster will appreciate contacting differed surfaces, removable interconnecting pieces and agreeable creatures. Some puzzle mats fuse music or creased texture that makes commotion when a kid cooperates with it.