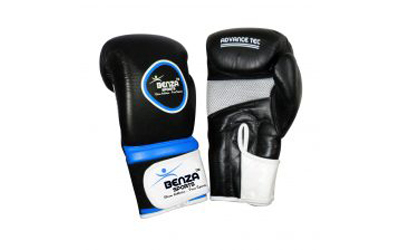 By buying the best pair of boxing you can improve the quality of your training up to great extent. Bad pair of gloves can make your training aggravating and even increase the chance of injury as well. You may think that boxing gloves may not play any role and you can select any type of boxing gloves.
Well, you can even walk into your favorite store and buy a random pair of the gloves. But the chances of buying wrong gloves may increase and they may also not be comfortable for you as well. Moreover, you may not get the expected performance as well.
So, know some facts to choose the perfect pair of gloves. For this here we are going to explore some ways that will help you in buying the right gloves for you.
Ask Following Questions before Choosing the Right Pair
A number of factors may impact the choice of your gloves. Here are few questions that you should ask to yourself:
Are you a beginner?
Are you going to participate in any competition or will use it for fighting
What weight and size of the glove you are looking for?
Do you like padded or non-padded gloves?
Do you like laced or Velcro gloves?
Will you be sparring with the glove pair?
What is your budget?
Do not worry we can help you in finding the answer of all of these questions. You can make an informed decision and avoid the mistake, even if you are a beginner.
Choosing the Perfect Pair
Type of Gloves
Gloves can be use dto perform various activities, so you should choose them as per your requirement. Here are some popular types of gloves that are available, so choose the one that suits your requirement:

Sparring Gloves
Training Gloves
Bag Gloves
Competition Gloves

Choose the one that you really need and fits your requirement that may be simply training or for any competition.

Glove Size and Weight
The gloves are usually available for 12oz, 14oz and 16oz weights. The size and weight depend on the padding done inside the gloves. More padding may protect your hand but increases the weight of glove as well. For general training 12 oz is the perfect weight and for heavy weight boxers 14oz can be a good choice.
Type of Boxing
You should know for which type of boxing you are going to buy the gloves? Is it Thai, MMA, Kickboxing or cardio kickboxing Each design has different its own subtle purpose and design. The gloves must suit your boxing style.
Glove Material
Commonly the gloves are made up of either with vinyl or leather. The cost of vinyl gloves is quite low that may range from $20 to $40. So beginners can choose these gloves. However, these are less durable and comfortable then leather gloves. You can buy vinyl gloves just for practice, while for intense practice leather gloves are recommended.
Glove Closure
The closure of glove is also an important and considerable factor. You can choose the closure type as per your comfort. Velcros can be tighten and loosen at anytime, while laces gloves can remain tighter for longer period. While it may be difficult for you to tie the glove by yourself, while you can tie Velcro gloves by yourself.
These are some tips to buy the best glove for you. Still if you are looking for any perfect glove for yourself, just contact us we will help you in resolving your problem.