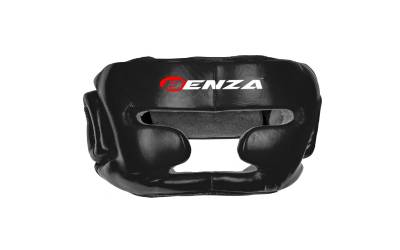 The primary role of boxing headgear is to protect your head from bruises or cuts. They are heavily padded guards that lower the risk of unwanted injury while you are practicing boxing.
No matter how well trained you are, protecting yourself from the punch of your competitor is your foremost task. For this, you always need to wear protective gear such as head guard.
What Is A Boxing Head Guard Used For?
Especially in the boxing, the blows to the face full of mixed martial arts are so bad that lead to fractures, brain damage or head trauma. Like many other sports gears, the head guard is utilized to protect your face and the skull against the weighted blows.
How To Choose The Right Boxing Head Guard
When you are going to buy the boxing headgear, keep three things in your mind:
Snug fit because the loose and poorly fitted head guard will be of no use to the user.
Training headgears consists of more padding offer more protection while competition.
headgear for amateur level boxing comes under the same competition headgear guidelines.
Fastener at the back of the head and below the chin should be durable and adjustable.
Where To Find High-Quality Headgear
Injuries are common, and these protective gears lower the risks of getting injured. In the absence of these gear, you can end up with a severe injury.
What If You Use Low-Quality Safety Gear?
This is where we come as your ultimate choice to buy boxing headgear or any other sports gears made of high quality. We have headgear provide coverage for back, side and top of the head or forehead. If you are ready to shop with us, visit Benza Sports Martial Arts Supplies Store and place an order for your choice protective gear.