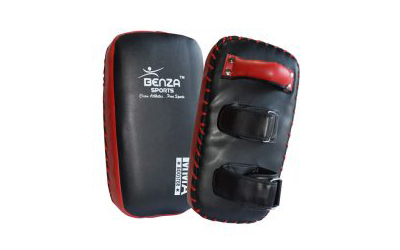 What are Thaai Pads used for? For improving the power, strength, speed, and techniques of kicking. It enables the trainee to learn some new techniques and helps the trainer remain protected while teaching. They are versatile equipment that comes in various numbers and sizes. It is explicitly designed to take punishment from the users.
Factors To Consider When Selecting Thai Boxing Pads
The Thickness of The Pads
Before selecting the pads for yourself, you must consider the thickness of the place. Yes, the smaller ones can be used, but they do not have enough protection as that of the larger ones. Always make sure that you do not use some low-quality or too cheap ones. The trainer will hurt himself. Having heavy kickers can bruise the trainers.
Choosing The Size
Of course, one size never fits all. Each person needs a wide variety of pads. Whether you are a heavy kicker or a woman, or you need it for small children. The sizes range from small to extra large.
Choosing The Shape
The Thai pads vary not only in size and thickness but also in shapes. Depending upon your need, you can choose the body for your training sessions. Each brand has a diverse body for its uniqueness and a level of protection to the one holding the pad.
Curved vs Straight Pads
Another thing to consider is the curvature of the Thai kicking pads. Do you want it curved or too straight? The pads with no curvature take time to break-in. The curved ones are more comfortable for the one holding the bad and the one kicking on it.
Quality vs. Price
Above all, you must prefer quality over price to make sure you get a genuine product for your training sessions.
Want to buy Thai Pads? Visit Benza Sports today to get your special training equipment.