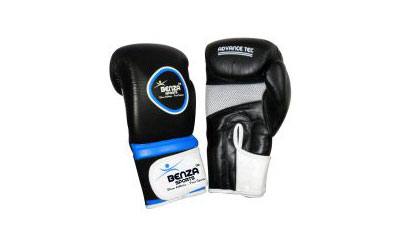 We all love to stay fit and are indulged in some or the other sports. Thus, if you are the one who is really excited about Boxing. Then, you need to understand certain rules and learn about the gears involved for the same. The most important sports gear for this sport is Boxing gloves.
Are you looking for your boxing gloves? Not sure which one suits you the best. Well, today we are here with a quick checklist to go through before choosing your Boxing Gloves. It takes a few minutes and you will have the right gears in your hands, literally!
Let's waste no more time and get on to the tips to choose the best boxing gloves.
Tips to Choose Boxing Gloves
Choosing the boxing gloves might seem a really handy task. In fact, it is the easiest and subtle thing while boxing. When you decide on the boxing gloves, it depends upon the level of expertise. If you are a beginner or a novice, you will have to have boxing gloves that allows you more safety and you can handle the weight of. Basically, there are two criteria of choosing the right boxing gloves- perspiration wicking and durability.
Your Level
What is your level? Are you a beginner, an intermediate or an advanced boxer? If you are new to boxing, then go for gloves that have good palm ventilation. And, if you are an advanced boxer, then you can go for the advanced gloves that have a thicker outer layer.
Consider the Size
Every boxing glove has specific sizes as per the person wearing it. This relates the weight of the boxer and the boxing gloves.
6 oz< 50 kg
‍8 oz 51 to 63 kg
‍10 oz 64 to 74 kg
‍12 oz 75 to 90 kg
‍14 and 16 oz> 90 kg
Are you looking for boxing gloves that allow you all the flexibility? Reach out to Benza Sports today.