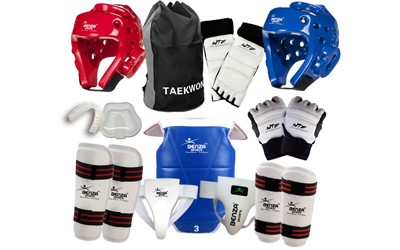 Have you recently joined the karate training classes? If yes, you must be planning to buy all the required gear to get started for the practice. Karate is one of the sports that require your physical strength to move your body in different angles to bring flexibility.
If you buy cheap karate gear, they will get damaged soon when you move your body. So, here are some simple or essential things to look out when purchasing karate gear like uniform, belt and more.
Type Of Uniform Stuff
The uniform comes in either cotton or cotton polyester fabric. The cotton made uniform can shrink after it is washed and dried. Generally, it is not recommended for regular wear while the blend of cotton and polyester is easier to take care and better for everyday training which makes it durable. In the same way, choose the other karate gear ensuring their long life.
Flexibility
Your uniform should allow you with flexibility for smooth movements throughout the training. On the other hand, the training pads and belt should give a snug fit that feels you comfortable. If it is over tight, you may not be able to perform well.
High-Quality
High-quality does not mean out of your budget. It means the material that is used in your karate gear should be have quality. It should provide you protection while you want to train hard. It should stand out for a long run.
In a nutshell, your karate gear should match the intensity of your training session. To shop for such karate gear that consists of high quality and long term usage, reach us at Benza Sports Martial Arts Supplies Store. We have a comprehensive range of almost all sports gear to allow you with better flexibility during your training session.