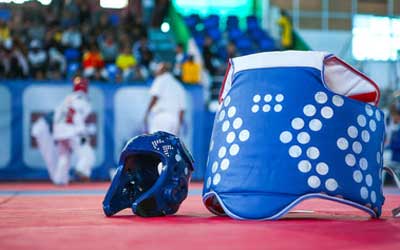 If you step into the ring to get training on kickboxing, boxing, martial arts, or any other sport, you should have chest-guard that keep you safe and allow you perform to the best of your ability. The chest guard enables you to hit with maximum force. Thus, you can focus on your training eliminating the risk of getting injured. The other benefits of a chest guard are as given below:
Make You Confident
A chest guard is one of the protective gears which build confidence by offering a high level of safety. It limits the pain, and the fighters will feel more confident to concentrate on their training.
Ensure Snug Fit
The chest guard comes in different sizes and styles which provides a snug fit to the wearer. These are featured with easy-to-fit size charts so that you can compare the measurement with the available sizes.
Easy To Use
The chest guard features with easy-on and easy-off closure help you during quick training circuits. It can easily be worn on your own without taking others' assistance. Using the quick release hook and closure loop, students can take it on and off quickly.
Padded & Durable
The chest guard made of impact absorbing interior like foam core, double layer padded exterior of high-quality material minimizes the blow and provide added safety. The high-quality chest guards can stand up for repeated use.
Designed For Everyone
Chest-guard is designed separately keeping the requirements of users, be it is a male or female fighter. These are also beneficial for children who are just getting started and require extra protection.
So, are you ready to buy a chest guard for your chosen sport? If yes, visit us at Benza Sports Martial Arts Supplies Store and browse a wide variety of chest guards.