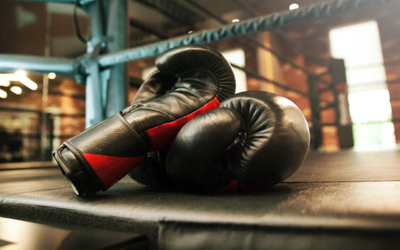 Boxing gloves are also known as the training gloves which are used by the boxers during their training sessions although these gloves are different from the gloves wore during competition. The primary purpose of wearing the gloves is protecting your hands from injuries during the practice session.
When it comes to choosing the right size of gloves, you may be looking for assistance. So, here we go:
How To Select Right Size Gloves?
Size of gloves is measured in units that are also called ounces or oz. You must buy the boxing gloves that suits your weight correctly. For this, the below chart can help you.
120lbs & below : 12oz or 14oz
120lbs – 150lbs : 14oz – 16oz
150lbs – 180lbs : 16oz – 20oz
180lbs & above : 18oz & above
Types of Gloves
Lace protector
Bag gloves
Pro -fight gloves
Training gloves
Amateur Competition Gloves
MMA Gloves
Which Glove Is Best For You?
You can find the boxing gloves made of durable and high-quality material. The boxing gloves with Velcro and leather backed stitching is more safe and reliable to keep on the practice session. On the other hand, the boxing gloves stitched with nylon thread and padded using the high-density polyurethane best fit to you. Most sports person opt for leather gloves for better grip.
To buy your size gloves, visit us at Benza Sports Martial Arts Supplies Store. Explore a wide variety of gloves and place an order now.