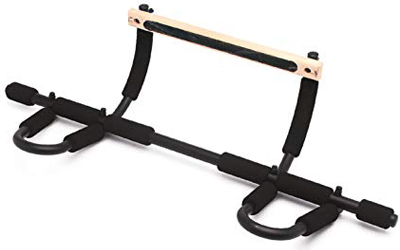 Nowadays, busy lifestyle makes you unable to go to the gym. In such a condition, fitness equipment like everlast multi-function chinning bar is one stop solution to work out at home.
Using this equipment, you can do several common exercises that are almost performed in the gym. You can work on the muscles and joints of your body to get a rigorous workout to improve the functional strength of your body. It is advisable to wear breathable clothes while working out using fitness equipment to prevent blocking of pores. Further, you will learn how it helps in your body maintenance.
How Everlast Multi-Function Chinning Bar Works?
Since you are likely to use multiple muscles when you perform any exercises using this, it helps to strengthen all those muscles such as biceps, abs, pecs and obliques.
By strengthening the muscular system of your body, it makes you more energetic to actively perform your routine tasks.
Using this fitness equipment, you can perform a variety of exercises which make your back and core muscles more stronger. As a result, it will improve the posture of your body while stand and sit.
If you are in the profession of prolong sitting, the multi-functional fitness equipment will help in reliving the back ailments.
It supports in many ways to keep you fit such as pull-ups, pushups, chin-ups, sit-ups and more. Its multiple grip positions allow you for work on muscles via different angles.
The portable equipment fits almost everywhere, you can easily set it up at your home doorway, on the ground or against the wall.
For staying fit, you need the right kind of fitness equipment that meets your requirements. At Benza Sports Martial Arts Supplies Store, we have made it easy for you. If you are planning to buy Everlast Multi Function Chinning Bar, visit our shopping section and place an order today.