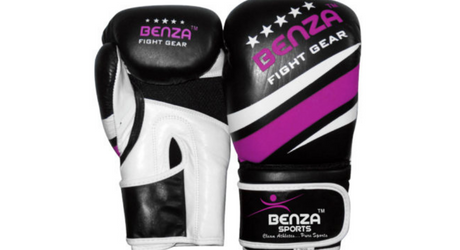 Boxing gloves are one of the most important pieces of equipment for any boxer. They not only protect your hands, but they can also impact the effectiveness of your punches. With so many different types and styles of gloves available, it can be overwhelming to choose the right pair. In this guide, we'll walk you through everything you need to know to find the perfect gloves for your needs.
Size
The first thing to consider when choosing boxing gloves is the size. Gloves come in different weights, typically ranging from 8 oz to 16 oz. The weight you choose will depend on your body weight and the type of training you'll be doing. Generally, heavier gloves are better for sparring and bag work, while lighter gloves are ideal for speed and agility training.
Material
Boxing gloves are typically made from either leather or synthetic materials. Leather gloves tend to be more durable and provide better ventilation, but they can also be more expensive. Synthetic gloves, on the other hand, are more affordable and easier to clean, but they may not last as long as leather gloves.
Padding
The padding of your gloves is also an important consideration. Some gloves have more padding around the knuckles and wrist, which can provide better protection, while others have less padding for a lighter feel. You should choose a padding level that is appropriate for your training needs and personal preferences.
Closure
Boxing gloves come with different closure types, including lace-up, hook-and-loop, and elastic. Lace-up gloves provide a more secure fit and can be adjusted for different hand sizes, but they can be difficult to put on and take off. Hook-and-loop gloves are easier to use and offer a good level of support, but they may not provide as secure of a fit as lace-up gloves. Elastic gloves are the easiest to use but may not offer as much support as other types.
Final Thoughts
When it comes to choosing the perfect boxing gloves, there are a lot of factors to consider. You'll need to think about the size, material, padding, and closure type that works best for your training needs and personal preferences. By taking the time to find the right gloves, you can help prevent injuries and improve the effectiveness of your punches.